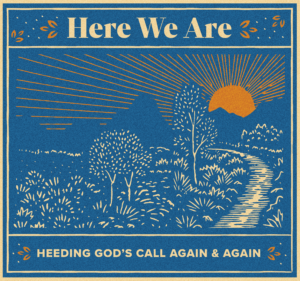 Bishop Brian Cole introduces and explores the theme, dates, and location for the upcoming 40th annual convention of the Episcopal Diocese of East Tennessee. The convention will take place on Friday, February 9th, at St. John's Episcopal Cathedral, Knoxville, and on Saturday, February 10th, at the Episcopal School of Knoxville, 2024.
For prayers and resources for the conflict in the Middle East, click here.
Transcript
Hi, I'm Bishop Brian. Consider this to be a very, very early invitation to the 40th Annual Convention of the Diocese of East Tennessee. We will gather February 9th and 10th, 2024, in Knoxville. On Friday evening, we will gather at Saint John's Cathedral for worship and Eucharist on Saturday, February 10th. We will gather at the Episcopal School of Knoxville, just up the hill here on the campus where the diocesan house is also located for business. So February 9th and February 10th, 2024, will be here in Knoxville, Tennessee, for the 40th annual convention.
This year's theme "Here We Are: Heeding God's Call Again and Again" comes out of some really rich conversations between the Commission on Ministry and Bishop and Council. So often when we think about the call, we think about a call to ministry. It can be an individual. We might think it only happens once. What's so really helpful about this theme is it acknowledges that so often the call to ministry is a call that we hear together, and it's a call that we hear more than once.
So this year's theme allows us to consider the ways in which we are being called and we're being called now to ministry. And what does ministry look like now? How is ordained ministry? How is lay ministry both timeless and also changing? So that theme will help guide our conversation. Also know on Saturday, February 10th, we will gather to participate in healthy church governance.
So I would encourage you to participate as clergy, as lay leaders. If you go to diocesanconvention.org, our website, you can sign up for notices and updates. You get a lot of information on how to participate, how to be fully engaged as we make decisions together. It is good to serve with you. Also know at the end of this video you will see some resources from Episcopal and Anglican leaders around the world as we pray, as we share statements and resources on how to end the violence impacting Israelis and Palestinians.
Pray for peace. Pray for all God's people. Pray for solutions that honor the dignity of all. Thank you.